Important Message from the President of Right to Life of Holland Area
Scientists continue to use life-affirming adult stem cells in amazing ways
Scientists continue to have successes researching ways to create organs and body structures using adult stem cells. In this case, the researchers are trying to grow ears, noses and blood vessels using polymers and stem cells from fat.
Last year, he and his team made a nose for a British man who lost his to cancer. Scientists added a salt and sugar solution to the mold of the nose to mimic the somewhat sponge-like texture of the real thing. Stem cells were taken from the patient's fat and grown in the lab for two weeks before being used to cover the nose scaffold. Later, the nose was implanted into the man's forearm so that skin would grow to cover it.

Seifalian said he and his team are waiting for approval from regulatory authorities to transfer the nose onto the patient's face but couldn't say when that might happen
_______________________________________________
The following legislation is supported by Right to Life of Michigan in the current 2013-2014 session of the Michigan Legislature.
http://rtl.org/legislation/PendingLegislation/CAPA2013.html
Coercive Abortion Prevention Act
H.B. 4598-99 - Rep. Amanda Price
Religious Liberty & Conscience Protection Act
S.B. 136 - Sen. John Moolenaar
Medical Good-Faith Provisions Act
S.B. 165 - Sen. Jim Marleau
Parental Consent Law Amendment
S.B. 254 - Sen. Dave Robertson
Late Term Abortion Hospital Requirement
S.B. 4162 - Rep. Tom Hooker
S.B. 816 - Sen. Patrick Colbeck
S.B. 840 - Sen. Rick Jones
_______________________________
Annual Memberships: We ask you to join us in our concern for life! This may be a NEW membership or a RENEWAL of your membership (memberships are for 1 year). You can sign up by clicking on the button on the right hand side under GET INVOLVED.
Regular Membership $15
Senior Citizen Membership $8.00
Student Membership $8.00
______________________________
What is Post-Abortion Syndrome (PAS)?
Post—Abortion Syndrome or PAS is a form of Post –Traumatic Stress Disorder (PTSD). Symptoms of PAS may occur immediately following the abortion, but may also develop years later or come to the surface around the anniversary of the abortion, the expected due date of the baby, and major holidays and celebrations. Abortion can be a very traumatic experience for both women and men and other family and friends involved. Even though our society tells us that abortion is legal for women, it has harmful after –effects on the lives it has touched.
The following list includes the most common symptoms and disorders that have been attributed to PAS: sadness, depression, thoughts of suicide, low self-esteem, anxiety, trouble bonding with other children, uncontrollable crying, drug/alcohol abuse, eating disorders, trouble sleeping, self-punishing behaviors, abusive relationships, promiscuity, survival guilt, reliving the abortion experience.
Post Abortion Help Hotlines—if you or someone you know are experiencing symptoms of PAS, it may be beneficial to seek help from someone experienced in dealing with PAS:
1-800-469-7326—The Abortion Recovery Network
1-800-57-WOMEN—Right to Life of Michigan's 24-hour toll-free hotline
1-800-586-4621—Lumina is a post-abortion referral network that offers retreats, counseling and other services
_________________________________________________________________________________
The Loving Option of Adoption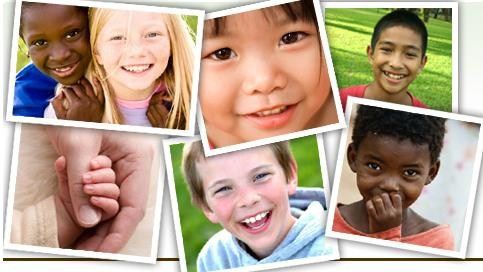 Each day children are being adopted by caring families into loving homes. For a woman who is experiencing an untimely pregnancy and is not ready or equipped to be a parent, adoption provides a positive life-giving solution. For those who otherwise may not be able to have children, adoption can bring GREAT joy. If you or someone you know is facing an unplanned pregnancy for any reason and would like assistance with adoption or parenting, call 1-800-57-WOMAN (1-800-579 6626) to be connected to a helping agency near you, or view a list of the more that 150 agencies that can provide assistance in Michigan.
______________________________________________________________________________________
Looking to Start a Students for Life Group?
Download (found below) this 7 page information booklet on how to start your group! You can also call our office to get help, speakers, videos/CD's, books, literature and more!
Download PDF - Ladies Day Out Registration Form
Download PDF - Abortion Leaves Families Heartbroken Flyer
Download PDF - Students for Life Resource Guide